Premium Stainless Steel Cookware Set 16pc (Switzerland)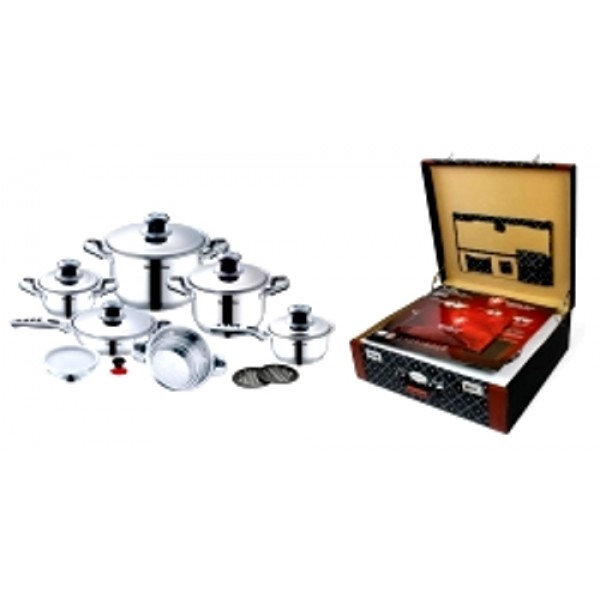 Availability:
Only 2 left
Price: £249.90

FREE UK Delivery when you spend over £100
16pc Premium Stainless Steel Cookware set
Cooking your meal with this cookware helps you finding the perfect blend and taste. With easy read Thermos Knob, you can check the heat inside your fry pan and modify the cooking energy accordingly.
Steam escape function can be used not to over boil while you cooking food with a lot of liquid.
16Pcs Premium
Cookware set
Durable outer body
Non Heating handles
Thermo Control knobs
Model: RL- 16 BL
Very good for wedding present
You may love