Cheshire Cat & Alice Miss Mindy Figurine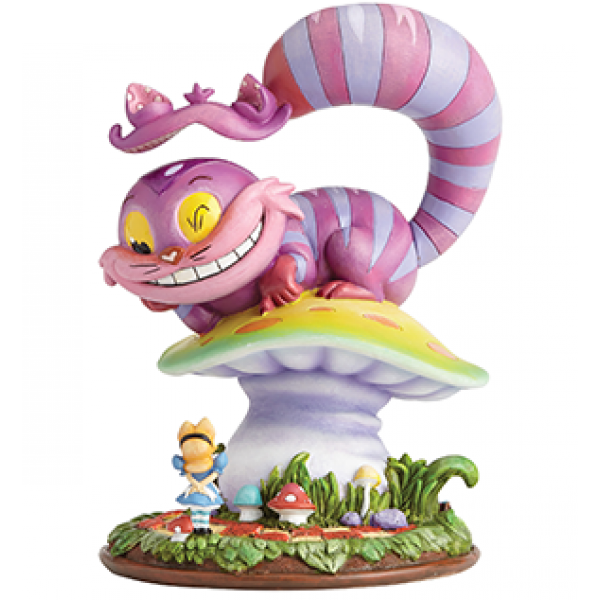 Availability:
Coming soon
Price: £79.90

FREE UK Delivery when you spend over £100
Miss Mindy Cheshire Cat & Alice
Introducing a brand new collection from Cartoon Folk Artist Miss Mindy. The artist has a very whimsical and unique take on the world and her design aesthetic is shown in these new classic Disney figurines. Cheshire is being a gentleman and greeting Alice with his iconic smile.
Cat paw prints decorate the back of the mushroom.
Unique variations should be expected as this product is hand painted.
Designed by renowned cartoon folk artist, Miss Mindy
Inspired by the Cheshire Cat from Alice in Wonderland
Not a toy or children's product
Details:
Height: 16.0 cm
Width: 11.0 cm
Depth: 12.0 cm
Intricately sculpted with a hand-painted finish
Made from resin
Disneyland Paris Original
You may love