Vintage Baby Mickey in a small Christmas bauble, Disneyland Paris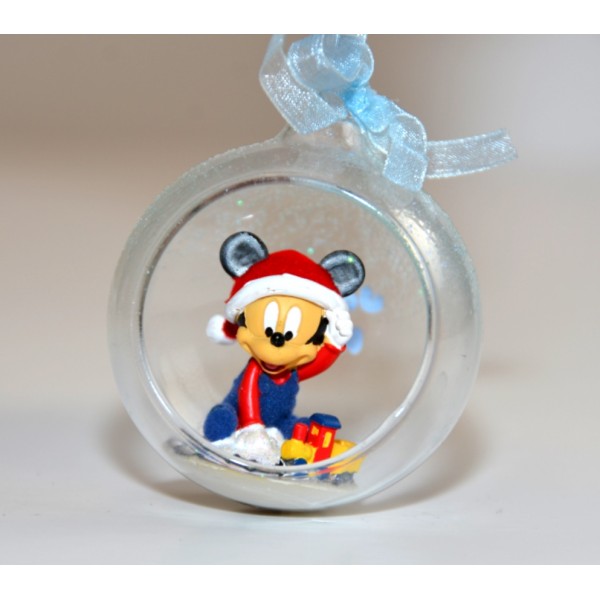 Availability:
Only 2 left
Price: £18.90

FREE UK Delivery when you spend over £100
Mickey Mouse Christmas Bauble for Baby
Code: 2130
Welcome the latest addition to your family with this adorable 'first Christmas' ornament! The open glass bauble features festive Baby Mickey Mouse, sparkling snow and 'Joyeux Noel' wording on the back.
•Part of the My First Christmas collection
•Fully sculpted baby Mickey figure inside a frosted open bauble
•Painted details
•Glittery accents
•Chiffon hanging loop
•H7 x W6 x D6cm approx.
•Made of resin and glass
•Please note: not a toy
•Warning: not suitable under 36 months due to small parts
Disneyland Paris Authentic
Recommendations for you