Disney Mickey and Minnie Mouse on a glass Bench, Arribas Glass Collection (Medium)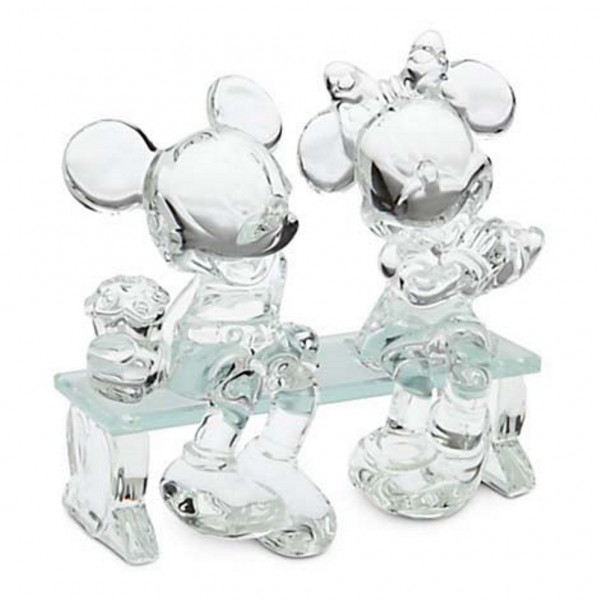 Price: £179.90

FREE UK Delivery when you spend over £100
Estimated Dispatch: 10 days from order date
Mickey and Minnie Mouse on a glass Bench, Arribas and Disneyland Original
Code: 3296
Beautiful glass figurine full of detail of the famous characters Mickey and Minnie. With hearts at either end, and sweethearts in the middle, this is the perfect love seat for true romantics. Exquisitely crafted in crystal by the Arribas Brothers, this Mickey and Minnie Mouse figurine is a sparkling gift for that special someone.
Hand Crafted
Fully sculptured Mickey and Minnie figurines on base
Frosted bench top
Created by world renowned Arribas Brothers
Lead crystal
Material: glass
Colour: transparent with rainbow reflection
• Dimension: H12 x L12 x W8 cm approximately
• Attention: this is not a toy
• Warning: This product is not suitable for children under 36 months.
*Please note that each one is handmade by an Arribas artist, so they do vary slightly. It might look slightly different to the stock photo.
Original Arribas and Disneyland Paris
Recommendations for you