Mickey and Minnie Small Wedding ring cushion, Disneyland Paris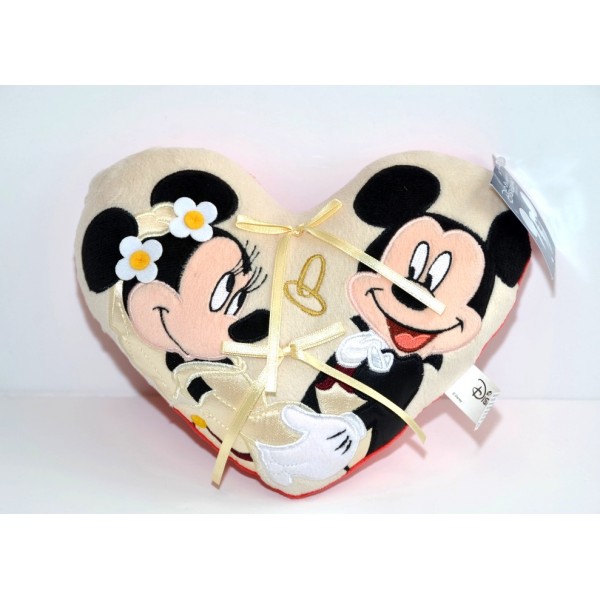 Availability:
Last one available
FREE UK Delivery when you spend over £50
Mickey and Minnie Mouse Wedding Cushion
What a beautiful gift for any happy couple on their special day. Embroidered Disneyland Paris on the back, with Mickey and Minnie on the front of the cushion, it has soft satin ribbon to hold the rings.
•Wedding themed cushion
•Mickey and Minnie Mouse
•Embroidered Disneyland Paris
•Ribbon to hold rings
•H17 x W22 x D6cm approx.
•Made from 100% polyester fibre
•Hand wash only
•Suitable for all ages
Disneyland Paris Original
You may love